Desktop
Desktop printers are suitable for use in offices, shops or light industry.
Discontinued
---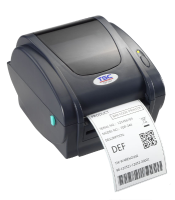 TSC TDP-244 Desktop, Plastic, Clamshell design DT, 203 dpi, 4 ips
Desktop Barcode Printer TSC- TDP 244 has all the qualities sought customers for small printers. It is lightweight, portable, durable and very favorable price. He also offers parameters that are projected for the middle class printers: print speed of 102 mm / s (4 ips), easy media loading, price performance ratio and easy connection.
WE RECOMMEND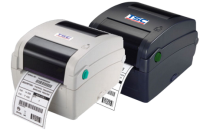 TSC TTP-245C, TTP-343C Desktop Clamshell Thermal Transfer Printer, Plastic
The TSC™ TTP-245C series of desktop thermal bar code printer with its small footprint offers the high performance that customers have come to expect from TSC™. Durable, reliable and fast, the TTP-245C / TTP-343C generates 4-inch-wide labels, tags or receipts at up to 6 ips, offering a price-performance combination that is unmatched by other desktop thermal bar code printers on the market.